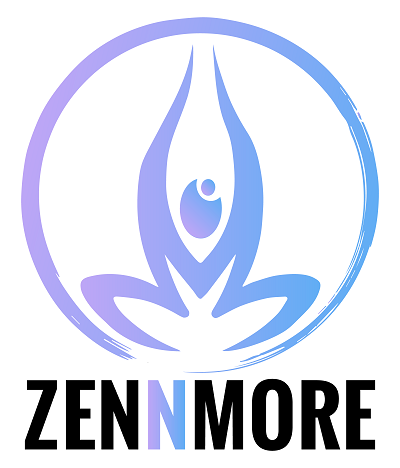 What is ZennMore?
ZennMore is a wellness and well-being platform that will help you to ZennMore with high quality online and in-person Coaching, Counseling, Holistic Healing, Fitness and nutrition services. ZennMore is designed to help you gain greater access to a wide variety of affordable online and in-person holistic wellness services, all on one platform.
How does ZennMore work?
Through the ZennMore website, clients can connect to Coaches Therapists, Counselors, Psychologists, Healers, Fitness and Nutrition experts. Online communication with the service providers is conducted through video calling and audio calling.
What languages do the facilitators speak?
All of our service providers speak English. Our aim is to provide a safe space for clients to seek the help they need, whilst supporting them to bring about a positive change in their lives.
When are ZennMore facilitators available?
The facilitators on the ZennMore platform will be available according to their availability on their respective booking page calendar, for each session they offer.
Who can use ZennMore Services?
Our sessions are open to all individuals aged 18 years or older. Children may only attend sessions with parental consent. Individuals with medical conditions are advised to consult a doctor and take advantage of the free 20-minute consultation that is offered by most of our coaches, before continuing to complete their first individual session, and or first session in a package.
Where are the services on ZennMore offered?
Online services are offered via Google Meets / Zoom video conferencing links, whilst in-person services are offered either at the Coaches location, mutually agreed location, or Wellness Centre.
How do I find well-being services delivered by Coaches, Healers or Therapists?
Select either Well-being, Holistic Healing, or Fitness and Nutrition from the menu bar at the top or bottom of the ZennMore webpage. Also, click on Explore ZennMore, or select services directly from the services carousel under each section. Additionally, check each service box on the search page, or open and expand the search filter and select services directly from there. Browse through the ZennMore services and click on the service(s) that you're interested in, which will take you to the service booking page that contains all the details about the session or package, including the terms and conditions and the Coaches, Healers, or Therapists biographies and certifications.
How do I book the well-being services on ZennMore?
Once you select the service that you're interested in, you will be directed to the Coaches, Healers or Therapist's booking page for that service. Review the session or package details, including the terms and conditions, and if you're happy to proceed then select your preferred date and time available on the Coaches, Healers or Therapist's calendar. You will then be directed to the payment and booking confirmation page to make your booking.
How do I access the online video conferencing link for the session I booked?
Once you've booked and paid for your wellness session, you will receive an email confirming the booking, along with the Google Meets / Zoom link, which you can access directly when you click on it, or you can copy and paste it into your web browser, including accessing the link in the Google Meets app, which should be downloaded prior to your session.
Is online Coaching, Counseling, Holistic Healing and Fitness and Nutrition effective?
Yes, it definitely is. When you connect with a Coach, Counselor, Therapist, Healer or Fitness and Nutrition professional, you'll be communicating with a trained, experienced and certified professional that will be able to help and support you to grow, heal and evolve in your life. Much of the research in this area shows the efficacy of online therapy, counseling, coaching and distance healing, etc. However, please be aware that such online wellness services may not be a replacement for traditional face-to-face methods, if the type of issues you're experiencing are quite severe. Also, please be aware that ZennMore providers are not medical professionals and cannot prescribe you any form of medication. Additionally, if you're having thoughts or planning to harm yourself or other people, please do not use this website. Instead, immediately contact the emergency services in your own area, city of residence, or country.
Are all the sessions held with ZennMore service providers private and confidential?
Yes, all online sessions are confidential and are on secure platforms. Our in-person sessions are also private and confidential.
How are client's privacy protected on ZennMore?
ZennMore takes your privacy and confidentiality very seriously. All communication with your service provider is secure. We do not record or store any of the sessions. We do not share any of the user's personal information with any third parties.
What should I know about the Well-being services?
Our Well-being services boast a plethora of services ranging from Life Coaching, Career Coaching to Relationship Coaching, Grief and Trauma Counseling and more. You can find support for the most pressing issues in your life under the guidance of a certified expert who will empower you to transform your life.
What should I know about Holistic services?
Holistic services focus on all aspects of the individual – their body, their mind and emotions. When all are in balance and functioning in harmony with each other and the whole, the individual is in a state of bliss able to navigate life with ease. Holistic services can enable you to align your mental, emotional and physical states, allowing you to be consistently balanced and present within your life.
What should I know about the Fitness and Nutrition services?
We have certified Personal Trainers and Nutrition experts who can help you stay fit, build muscle tone, along with helping you to manage your weight, coaching you to eat right and improve your training methods. Our Nutritionists will assess your dietary needs, in relation to your goals and provide a Nutritional program to meet your dietary needs.
Are all the Coaches, Counselors, Therapists, Healers, Trainers and service providers on the ZennMore platform certified and licensed in their respective well-being area, to take the sessions they've advertised?
Yes, all the coaches are certified and licensed experts in their field with years of experience in working with, supporting and mentoring clients.
If I am undergoing medical treatment, can I still attend sessions on ZennMore?
Individuals with medical conditions are advised to consult their Doctor before signing up for any package or service. ZennMore and its partners will not be held liable for any damage, personal injury, loss or death resulting from this.
How should I prepare for the sessions that I have signed up for (do I need to have my own equipment)?
Requirements and equipment, if needed, will be mentioned beforehand in your Coaches, Counselors, Therapists and Healers session description, terms and conditions, on their booking page, through email confirmation, including at the start of your first session.
Do the service providers offer one-on-one sessions?
Yes, several of our service providers have a wide range of one-on-one sessions that you can book as per your mutual availability.
Do the service providers offer group sessions?
Yes, several of our service providers offer group sessions that you, your friends or family can book and attend together. Some of our service providers will be offering limited group sessions for special events or days, which you can book when they are open for bookings
Can I hire my Coach, Counselor, Therapist, Healer, or service provider directly without ZennMore?
No, ZennMore customers should only contact service providers directly for sessions through the ZennMore platform. Our service providers are not permitted to work with our customers directly, outside of the ZennMore platform.
Does ZennMore offer medical advice?
ZennMore is not a medical company and therefore does not offer any medical advice or medical services. We partner with service providers who are certified to offer services in their field of expertise. ZennMore is not responsible for advice provided by our service providers.
How many sessions do I need to book?
This completely depends on you, your issue, your Coach's, Counselor's, Healer's and Therapist's recommendation etc. You may not need some services once you have resolved the issues and been empowered, but other services can be used to maintain a balanced lifestyle and enhance your inner peace. You can book a single session, or a package depending on your need.
Can I book only one session?
Yes, all our service providers offer single sessions on their programs.
Can I book a package?
Yes, you can. Several programs are available on ZennMore which can be booked as a package. Please ensure that you read the service provider's terms and conditions.
Are my payments secure?
Yes, we have partnered with an international payment gateway, that will ensure all measures are taken to secure all payments made via the ZennMore platform.
How do I get in touch with ZennMore support?
Please feel free to email us at support@zennmore.com.
Are there discounts or special offers?
Yes, you can access our Partner discounts once you book and pay for a ZennMore Wellness Services. For more details please email us at: support@zennmore.com.
How can I become a ZennMore service provider / Expert?
To become an expert on the ZennMore platform you will need to ensure that you are certified in your particular field of wellness, and demonstrate that you have at least 4 years of practical experience working with and successfully treating clients, with access to client testimonials and reviews of your work. For more details please email us at: support@zennmore.com.
How can I become a ZennMore Corporate Wellness Partner?
Please feel free to email us at support@zennmore.com.
If I want to find out more, or ask further questions, what do I do?
If you'd like to find out more, or have more questions that you'd like answered, then please email all questions to support@zennmore.com. We will get back to you ASAP.